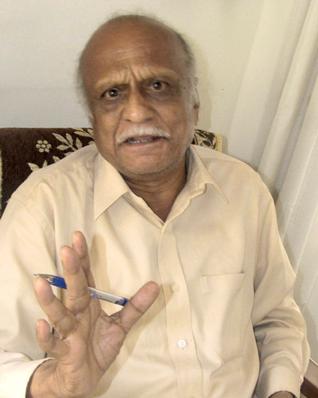 Two years ago, I wrote of my tremendous respect for Sanal Edamaruku, the Indian rationalist who was forced to leave his country under a death threat from the Catholic Church because he had exposed the fakery behind one of its iconic religious statues. Not long after, another Indian rationalist named Narendra Dabholkar was killed after trying to get legislation passed that would ban superstitious scams and black magic.
Now comes word that yet another Indian rationalist has been murdered. Malleshappa Madivalappa Kalburgi, a scholar and college professor who had angered some religious groups by denouncing idol worship and superstition as meaningless rituals, was shot dead by two men at his home over the weekend.
Religious zealotry knows no borders. It abhors critical thinking, rational thought, and doubt. Every religious belief proves its weakness in its inability to withstand questions and criticism. Kalburgi, Dabholkar, and far too many others have been the victims of that closed-minded denial.
Previously on Harris Online…