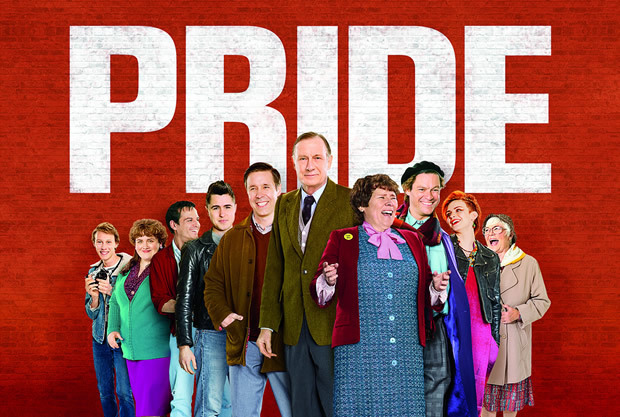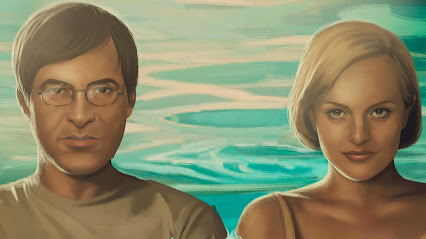 I've added two titles to my
Movies You Might Not Know
list.
First is "Pride," based on the true story of a group of lesbian and gay activists who raised money to help British miners who went on strike in 1984. They couldn't get the national union to accept their donations (gay rights were no more evolved 30 years ago in the UK than they were in the US), so they instead chose to send their donations to Onllwyn, a small mining village in Wales. Most of the people in that town had never met a gay person, and there was conflict at first before some of the women of the town accept their unlikely visitors and convince the miners to overcome their homophobia and accept their help. The cast includes the always-worth-it Bill Nighy and Imelda Staunton, who play residents of Onllwyn, as does Paddy Considine (who I first spotted in "In America" in 2002, but you may know as the reporter Matt Damon tries to save from a sniper in a train station in 2007's "The Bourne Ultimatum"). I haven't seen any of the actors who play the young gay activists before, but they're uniformly good.
Second is "The One I Love," starring Elizabeth Moss and Mark Duplass as a married couple having problems. Their marriage counselor, Ted Danson, suggests they spend the weekend at a secluded estate they'll have to themselves. That's all I can tell you about the plot because there's a surprise waiting for them on their retreat, and if I gave away any of it, it would ruin the movie — but I will tell you it's not a horror movie, so nothing gory goes down. This is a film that was barely shown in theaters, but got good reviews and then disappeared. It's nothing historic, but it's fun.
Both of these movies are available via streaming and DVD. To see the rest of my Movies You Might Not Know list, click here.