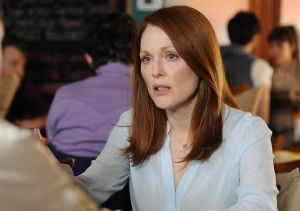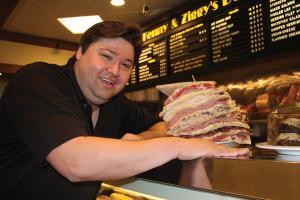 Two new additions to my
Movies You Might Not Know
list today:
"Still Alice" is the story of a linguistics professor who is diagnosed with early-onset Alzheimer's at age 50. The movie shows Alice trying to cope with the disease as her memory slips away, and the impact it has on her family. Julianne Moore won an Oscar for her performance, and she's ably supported by Alec Baldwin as her husband and Kristen Stewart as the youngest of her three children. Very moving.
"Deli Man" is a documentary about the shrinking number of Jewish delis in North America. With its repeated shots of corned beef and pastrami sandwiches, homemade matzo ball soup, and menus full of the other delicacies I grew up eating, "Deli Man" made me hungrier than any movie since "Big Night." Though there are a number of legendary New York delis featured (including The Stage, which no longer exists), there's also plenty of attention paid to delicatessens in Toronto, Los Angeles, and particularly Houston, where Ziggy Gruber became the focus of the documentarian's story.
See my entire Movies You Might Not Know list here, and feel free to send me your suggestions.