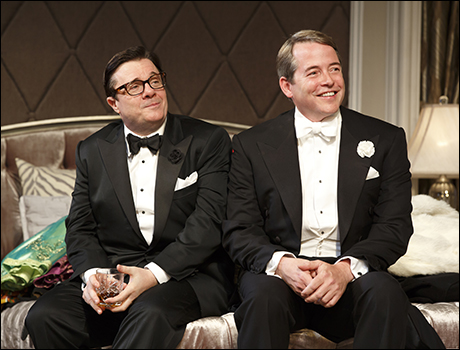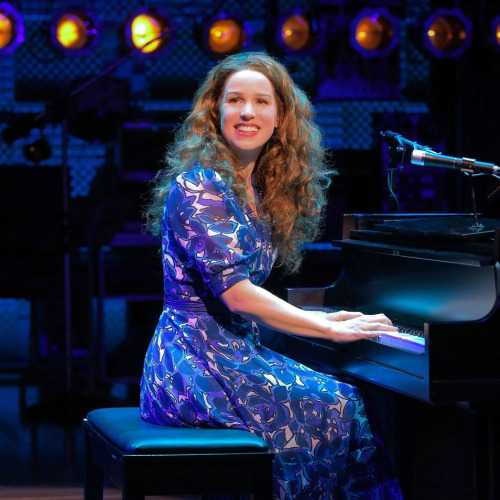 I spent the last week visiting my daughter and mother in New York City, eating real pizza and real bagels, trying a couple of vegan restaurants at my daughter's behest, taking in a couple of college classes with her, and going to see two big Broadway shows, "Beautiful" and "It's Only A Play."
The former is the musical that traces the career of Carole King. I've seen quite a few jukebox musicals ("Smokey Joe's Cafe," "Million Dollar Quartet," "Jersey Boys") and "Beautiful" is as strong as any of them, with Chilina Kennedy perfect as King (what a voice!), a very solid supporting cast, and a song list that includes "Will You Still Love Me Tomorrow," "It's Too Late," "I Feel The Earth Move," and "A Natural Woman." The show also tells part of the story of songwriters Cynthia Weill and Barry Mann, who competed with King (and husband Gerry Goffin) while coming up with such classics as "You've Lost That Lovin' Feeling" and "We Gotta Get Out Of This Place."
The other show, "It's Only A Play" is a Tom Stoppard piece with a stellar cast — including Nathan Lane, Matthew Broderick, Stockard Channing, and F. Murray Abraham — in a farce about a party after the opening night of a Broadway show where everyone celebrates while anxiously awaiting the critics' reviews. Stoppard's script pokes fun at lots of the traditions and real people that populate Broadway, with plenty of name-dropping and broad comedy. Some of it was a little over-the-top (only Broderick played it low-key while everyone else chewed up the scenery), but anytime I have a chance to see Nathan Lane on stage, I'm happy to do so.
As I walked across Manhattan to meet everyone at the theater, I passed through Times Square, which has undergone a family-friendly revitalization in the last decade. Personally, I preferred it as a grubby place with a patina of danger, rather than the over-commercialized tourist trap it has become. The worst aspect of that is the "characters" who now work the area — people in costumes as Mickey Mouse, Woody from "Toy Story," and many others. They stand around all day waiting for a child to venture within grasp, and then play around with the kid until Mom or Dad agrees to cough up several bucks to have a picture taken and their child released. There are signs posted that say you're under no obligation to "tip any of the street performers," but the pressure is certainly applied.
As I was walking along, I spotted one little girl of about five or six go wide-eyed when she spotted Elmo and squealed his name. The guy (I assume it was a man) in the Elmo suit immediately turned and ran towards the delighted kid, hugging her close, patting her head, and dancing around. I guess the mother didn't notice what I could clearly see — that Elmo's fur was disgustingly filthy. I would no sooner let my daughter touch it than allow her to lick the floor of a subway car. I guess the mother also didn't know that, one block ahead, she'd encounter another "performer" in an Elmo outfit, the difference being that the second Elmo earned enough money to dry-clean the costume. Regardless, as soon as Dirty Elmo got his hands on the girl in an attempt to extract cash from her mother, other "characters" started closing in so, in less than a minute, Minnie Mouse was trying to squeeze into the photo, while a guy in an Iron Man suit muscled for position against another guy in an Iron Man suit.
Even with the big chain stores and restaurants and its image gentrified by corporate America, one thing hasn't changed: Times Square is still a place of desperation.