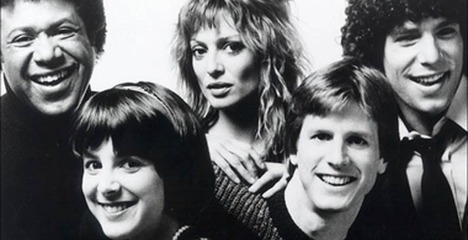 When MTV launched more than 3 decades ago, it not only introduced America to a channel showing music videos all day and night, but to the first five VJs — Nina Blackwood, JJ Jackson, Mark Goodman, Martha Quinn, and Alan Hunter. JJ died a few years ago, but the surviving four have collaborated on a book called "VJ: The Unplugged Adventures Of MTV's First Wave," and Nina joined me today on America Weekend to talk about it.
We discussed when she knew the channel was a hit (since they couldn't watch in New York, where they taped their segments), why there were so many British bands on the air at first, and whether any of her colleagues' stories in the book surprised her. She also revealed the real reason MTV didn't play Michael Jackson's videos in the early years — it wasn't racism.
Listen, then click here to subscribe to these podcasts via iTunes!