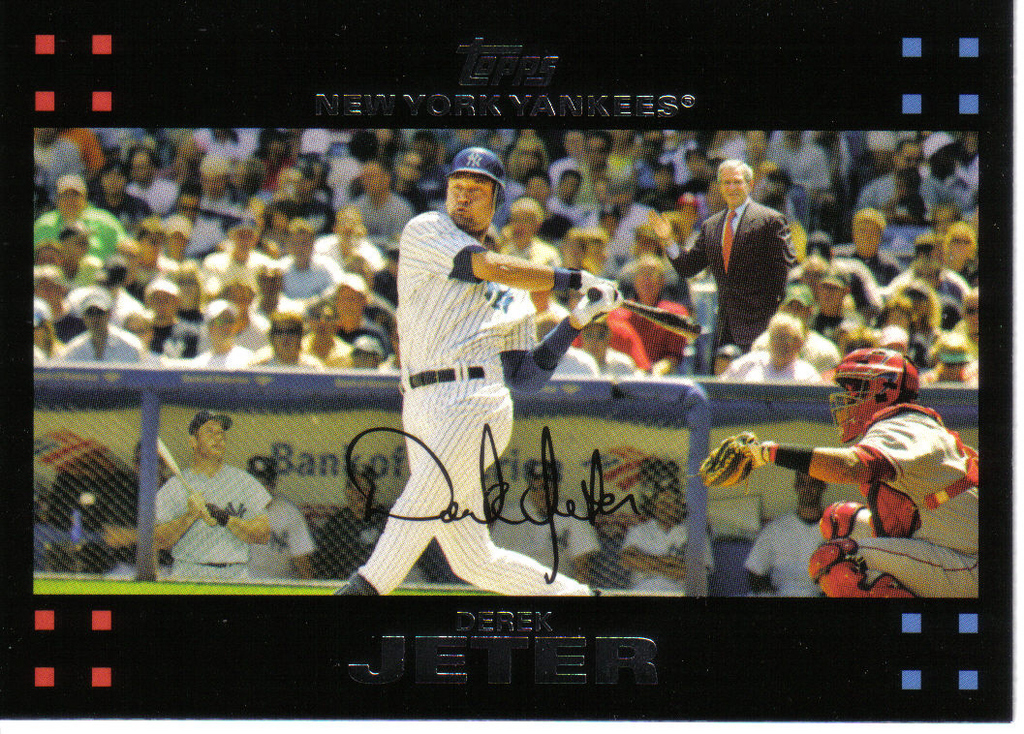 Someone at Topps had some fun with a Derek Jeter baseball card one night and inserted Mickey Mantle in the dugout and President Bush in the stands. The card made it through the entire printing process, and is now creating a buzz among collectors, some of whom have already put theirs on eBay.
There's a chance this is all a publicity stunt to pump up interest in baseball cards just before the season begins. Ironically, the industry was going to get a lot of attention anyway, since this comes at the same time that the rarest baseball card in the world, the 1909 Honus Wagner, has just sold for $2.35 million.

Somehow, I doubt the owners want to flip or toss for them.