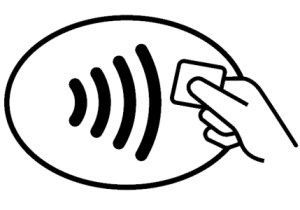 For the last year, I've used my iPhone's Apple Pay feature when checking out at supermarkets in our area. It's quick and easy.
But when the total is over $50, the store's system still makes me pretend to sign a receipt on its screen. I say "pretend" because I just make a squiggly line and click "done." No one cares, so I wonder why we go through that pretense.
In fact, the whole signing-the-receipt thing is so 20th-century. Credit card companies don't use it as proof of your purchase — if you claim you didn't buy something, they usually just write it off.
I had a friend who used to sign all of his receipts "Mickey Mouse" and no one said anything or even noticed. At the other end of the spectrum, I knew someone who was so concerned about her financial security that she wrote "ask for ID" on the signature strip on the back of the credit card. That seemed ridiculous to me — and I went through a whole stolen-identity problem a couple of years ago that took months to clean up. To her frustration, cashiers never looked at the back or bothered with that unnecessary extra step.
When you buy something online, you don't have to sign anything — you just charge it to your card. So why are we still going through this bogus routine when we pay for something electronically in person?