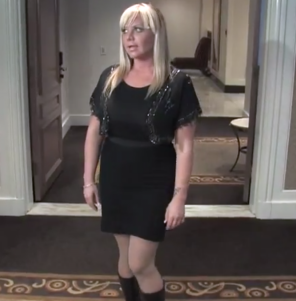 Here's a Knuckleheads In The News® story you'll enjoy. The details:
There's a lingerie warehouse in New York run by Orthodox Jews. Because that's who you think of when you think of sexy attire.
A woman was fired from her job at that lingerie warehouse because she was "too hot" and dressed "too provocatively."
It took almost an entire day for Gloria Allred to smell a publicity opportunity and gather the cameras around to announce she's representing the woman in charge.
The woman in question hasn't signed a deal to pose naked in Playboy. Yet.
By the way, she's not that hot, unless you're casting for a new season of "Jersey Shore." And since when does an employer not have the right to tell an employee their clothing isn't appropriate, even if they're selling lingerie?
One question I'd like to ask the Orthodox Jews who ran the place: which of your thongs do you suggest a female customer purchase for an occasion where she won't be allowed to sit near or dance with any of the men like, say, at any of your religious gatherings?