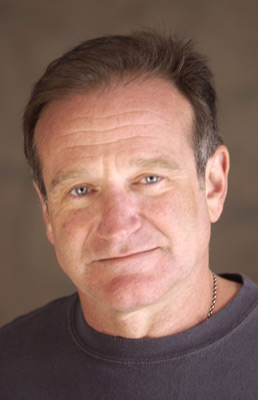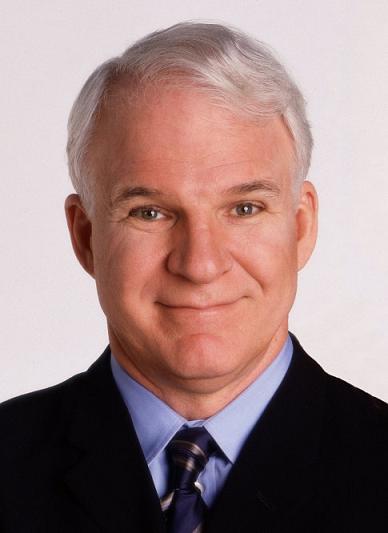 With this weekend's opening of "Old Dogs," a Robin Williams-John Travolta movie whose trailer makes it look as unfunny as any I've ever seen/avoided in the past, I began wondering which comedic genius is responsible for more bad movies in the last decade, Williams or Steve Martin?
These two have been in the comedy pantheon since they became megastars in the 1970s. Every time they show up on Letterman or in other venues to promote a movie, the audience goes crazy for them. But that celebrity love is based on their work from long ago, not anything of quality that they've done recently. There's nothing wrong with that TV adulation — both of them know how to be great, money-in-the-bank guests — but their recent ability to choose movie projects is questionable, at best.
Steve Martin's list of good films in the last ten years contains exactly one title: "Shopgirl." Fortunately, his list of bad films isn't that long, either, with just a couple of lousy originals ("Novocaine" and "Bringing Down The House"), but too many why-bother remakes, from "The Out-Of-Towners" to both "Pink Panther" movies and a couple of "Cheaper By The Dozen" retreads, too.
All that work has kept him rich and famous, but it's too bad he can't find more scripts like he did in the 1990s with "The Spanish Prisoner" and "Leap of Faith" and "LA Story." His output in the decade before that was even better, with classics like "Planes Trains & Automobiles," "All of Me," and "Roxanne" helping cement his reputation as one of our biggest and best comedy movie stars.
Martin has a new movie due in a couple of weeks called "It's Complicated," in which he co-stars with Meryl Streep and Alec Baldwin. It looks promising, but for next year he's already committed to yet another unnecessary remake: "Topper."
Yawn!
When you think of Robin Williams' movies, you may think of "Good Will Hunting," "Good Morning Vietnam," "The Birdcage," or "Dead Poets Society." But he did all of those in the 20th century.
Since the beginning of this century, he's had small roles in decent films like "August Rush" and the two "Night At The Museum" movies. Otherwise, Williams' resume includes lots of stinkers: "Old Dogs," "World's Greatest Dad," "License To Wed," "Man Of The Year," "RV," "The Night Listener," "The Big White," "House of D," "The Final Cut," "Insomnia," "Death to Smoochy," "One Hour Photo," "Bicentennial Man," and "Jakob The Liar."
Williams has just finished his most successful project in recent years, a standup tour that was filmed for an upcoming HBO special called "Weapons of Self-Destruction." Sounds like a good title for the pile of scripts he's chosen to make movies from, because he wins the bad-movie battle, hands down.