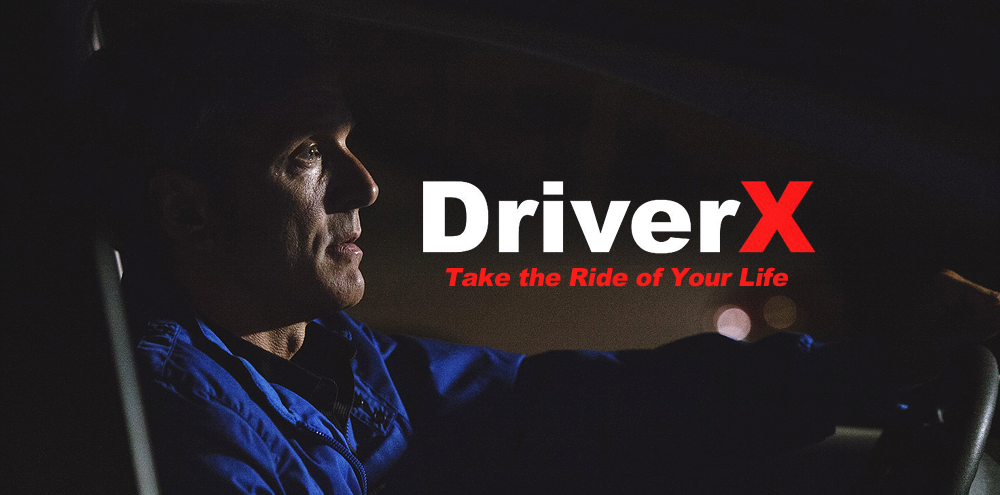 "DriverX" is a movie about Leonard, a guy in his fifties whose business — a record store he owned for 25 years — has closed because times have changed. He can't get a new job in the music business because he's twice the age of the people he interviews with. The bills are piling up and his wife's job isn't enough to support them with two young kids at home. So, he takes a gig-economy job with a ride-sharing company like Uber called DriverX, and that's when his adventures begin.
Leonard is played by Patrick Fabian, who you'll recognize from dozens of TV roles over the last two decades — he currently plays Howard Hamlin, head of the law firm that Jimmy and Chuck McGill used to work for on "Better Call Saul."
When I talked with Patrick, I asked him whether he prepped for the "DriverX" role by driving for Uber or Lyft, where the movie's stories came from, and how he kept a straight face in one scene where a woman talks to him as if she's a robot. I also asked him when he'll start filming season four of "Better Call Saul," how Howard's image has changed since season one, and how fans treated him when he was perceived as the villain.
Listen, then click here to subscribe to these podcasts via iTunes!
"DriverX" is currently playing the film festival circuit, including the St. Louis International Film Festival, where it will screen this Sunday, November 5th at The Tivoli.