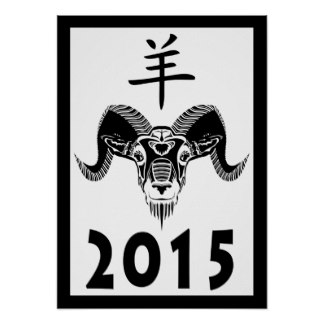 The Chinese New Year started yesterday. It's the Year Of The Ram, which St. Louisans must celebrate in Los Angeles.
I saw some cable news loudmouth yesterday complaining about Wal-Mart giving its minimum-wage workers a pay boost from $7.25 to $9 this year. He said something along the lines of "That's a 24% pay raise! Who else in America is getting a 24% pay raise this year? I know I'm not!" And you shouldn't, if that's all you can offer as a TV pundit — but I bet you're making a nice six-figure annual income, while those Wal-Mart employees will now take home a whopping $18,000 this year, which isn't enough to keep anyone clothed, fed, healthy, and housed in America (let alone a family).
I saw two disappointing movies this week. First was "Hot Tub Time Machine 2," because I was in the mood for something stupid and funny (two adjectives that described the first HTTM movie), and I expected more of the same. Wrong! This would have to get a whole lot smarter to be stupid while being completely devoid of funny. The movie runs 93 minutes, and I think 85 of those minutes are dick jokes. Kudos to John Cusack, star of the original, for bailing on the sequel. Rob Corddry, who moved up a notch into the lead position, simply tries too hard — and while I like Craig Robinson's laid back style, the script fails them both, big time.
The other was "Kingsman: The Secret Service," which I'd heard good things about, which might have led to unrealistic expectations. After all, the idea of Colin Firth as a gentleman-superspy with Samuel L. Jackson as the villain sounded intriguing. All of the best spy movies have succeeded because they had a great villain, but in "Kingsman," someone made the bad choice to have Jackson speak with a lisp, which is too distracting from his usual pay-attention-to-me voice. Moreover, the director ruined the action sequences with way too much quick-cutting and over-the-top cartoonish violence. Disappointing.
Good to see that "Better Call Saul" is already a certified hit for AMC. On Monday night, episode three was the #1 program on cable (adults 18-49), and the only show on broadcast that beat it was "Castle." My wife and I are hooked on the Bob Odenkirk prequel and already have the DVR set to catch every episode.
Alec Falkenham, a PhD student in Halifax, has invented a cream that removes tattoos. Imagine an entire generation of people who thought tattoos were a great idea in their 20s who discover that their bodies — and the art — look radically different when they hit middle age. With a market that large, if his cream works, Falkenham is going to be a billionaire.
Lastly, while the Oscars will be handed out Sunday night, the Razzies (for the worst in film) will be announced Saturday night. Now would be a good time to go back an listen to my interview with Razzies founder John Wilson on the day he announced this year's nominees.