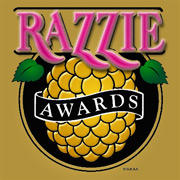 The man behind the Razzies, John Wilson, joined me on KTRS to announce this year's nominees for the worst movies and performances of last year.
Surprisingly, there isn't one nomination for Kevin Costner's bomb, "Three Days To Kill," although a couple of other movies that made my worst-of-2014 list did get Razzies nods. John also announced a new category, the Razzie Redeemer Award, for actors who were Razzie winners (or nominees) several years ago but have turned their careers around and put something good on the screen.
Listen, then click here to subscribe to these podcasts via iTunes!