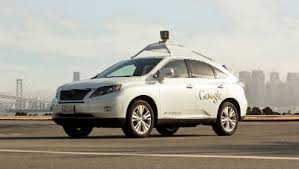 Two weeks ago, I talked with Eric Jaffe about his experience riding in Google's self-driving car — but we didn't talk about why Google is developing this technology. So last week, I invited Rick Newman of Yahoo! Finance back to my America Weekend show to answer that question.
Rick explained that we're already seeing parts of this technology showing up in vehicles from the big auto companies, and that Google doesn't really want to get into the car business — it wants to get into cars with its software. He also predicts that soon, when you buy a car, you'll have to decide between a car run by Google's Android system or by an Apple operating system.
Listen, then click here to subscribe to these podcasts via iTunes!