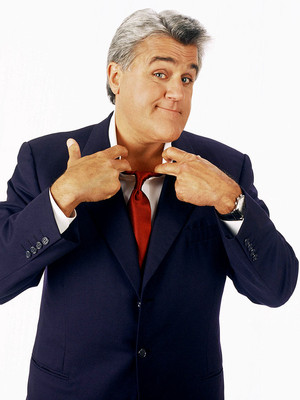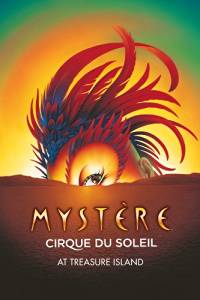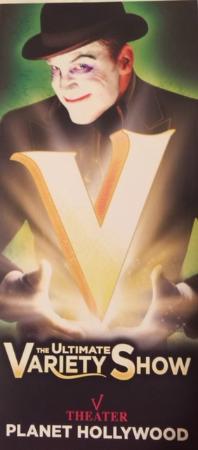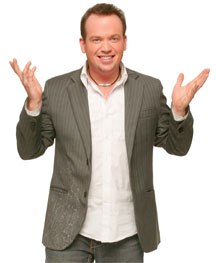 A couple of weeks ago, my daughter was traveling the country for work and was going to end up in Las Vegas. I decided to fly out and meet her so we could spend a few days together, during which I taught her some casino games and how to get free drinks, we walked the strip, sat by the pool, and went to see some shows.
I booked a cheap room at The Mirage and arrived a day before she did to discover Jay Leno was appearing there that night. I'd never seen him in person and was curious what his post-"Tonight Show" performance might be, so I went.
It turns out Leno is exactly the joke machine you'd expect from all those years of monologues on NBC, but without the goofy nods to the bandleader. I hadn't seen someone do a pure joke-joke-joke act like that since Rodney Dangerfield — four to five a minute in the simple setup/punchline style. If one didn't land, no problem, there was another right on its tail.
It was a joke onslaught, but most of the material seemed like warmed-over stuff from his TV days, with some dated references to Charlie Sheen, Warren Jeffs, and other personalities from several years ago. Too many of his setups sounded like this: "Did you see this a couple of weeks ago in the LA Times?" or "Hey, I read a weird item last week in the Washington Post." The problem was that none of the stories were actually from this year. He had very little current material — maybe a half-dozen jokes about Donald Trump and Hillary Clinton — but nothing biting or particularly clever.
Towards the end, Leno did several minutes about the differences between cats and dogs that you could hear from any hack comic at the Funny Bone. Very few of his jokes made me laugh, but I was clearly in the minority as the rest of the crowd loved him. The only part I did enjoy was when he talked about his parents. For that, he abandoned the joke-joke-joke structure in favor of much warmer storytelling. I had heard a couple of the stories about his father before (like when he introduced dad to Sting), but he tells them with such obvious love that they still work.
Once my daughter got to town, we went to see Mystere, the original Vegas show by Cirque du Soleil, at Treasure Island. As with all Cirque shows, the acrobatics were quite impressive while the weird characters traipsing in and out throughout added nothing. However, I'd forgotten how good the musicians and singers are as they accompany each act with live performances that help set the tone. All in all, Mystere was worth the discounted tickets.
We also went to two shows playing at Planet Hollywood. One is "V: The Ultimate Variety Show," which consists of acts that were popular on NBC's "America's Got Talent" but didn't win — if you win, you end up with your own Vegas show, like ventriloquist Terry Fator. The cast of "V" includes jugglers, a contortionist, a strongman hand-balancing act, a skating daredevil duo, and four guys who do a medley of Village People hits in costume while on their knees. In other words, exactly the kind of schlocky Vegas variety show I was hoping for.
We also went to see magician Nathan Burton, who has been in Vegas for several years, but hasn't become as big a star as some of the others in his field. It's clear that he desperately wants to be the new David Copperfield or Lance Burton (they're not related), and he does a lot of similar big illusions. Look, this box is empty but, wait a second, now there are four showgirls inside! Hey, where did that jetski suspended in mid-air come from? Wow, that showgirl in a box disappeared and turned up in the middle of the audience! Now let's change the tone to bring up a kid from the audience and dazzle him/her with something silly and then give them the Nathan Burton Box Of Magic, conveniently on sale in the lobby!
OK, fine, I've just defined your basic Las Vegas magic show, which is what Burton delivers. He's not nearly as good as Mac King, whose afternoon show at Harrah's is a must-see, and he's certainly nothing like Penn and Teller, the other magic show I always suggest when people ask me what to see in Vegas.
Burton also has an opening act, a guy named Russ Merlin, who does a routine with audience members that's pretty amusing. The problem was that we'd seen him do the exact same routine — word for word — at "The Ultimate Variety Show." Merlin is one of those opening acts that feels his job is to artificially pump up the crowd for the headliner. "Make some noise!!" "C'mon, let's get loud for this next act!!" "The more raucous you are, the better the show will be!"
I absolutely hate that. This must be what it's like to be the warmup person for a late night TV show — try to get the crowd to exude over-the-top energy when no one onstage has even done anything yet. I will clap, cheer, and perhaps even stand up when you do something worth of an ovation. Yelling at me to shout back at you is not entertainment.
The better acts don't have to do that, and on our final night in Vegas, we saw a veteran performer put on a helluva show that didn't need any artificial assistance. I'll tell you about that tomorrow.