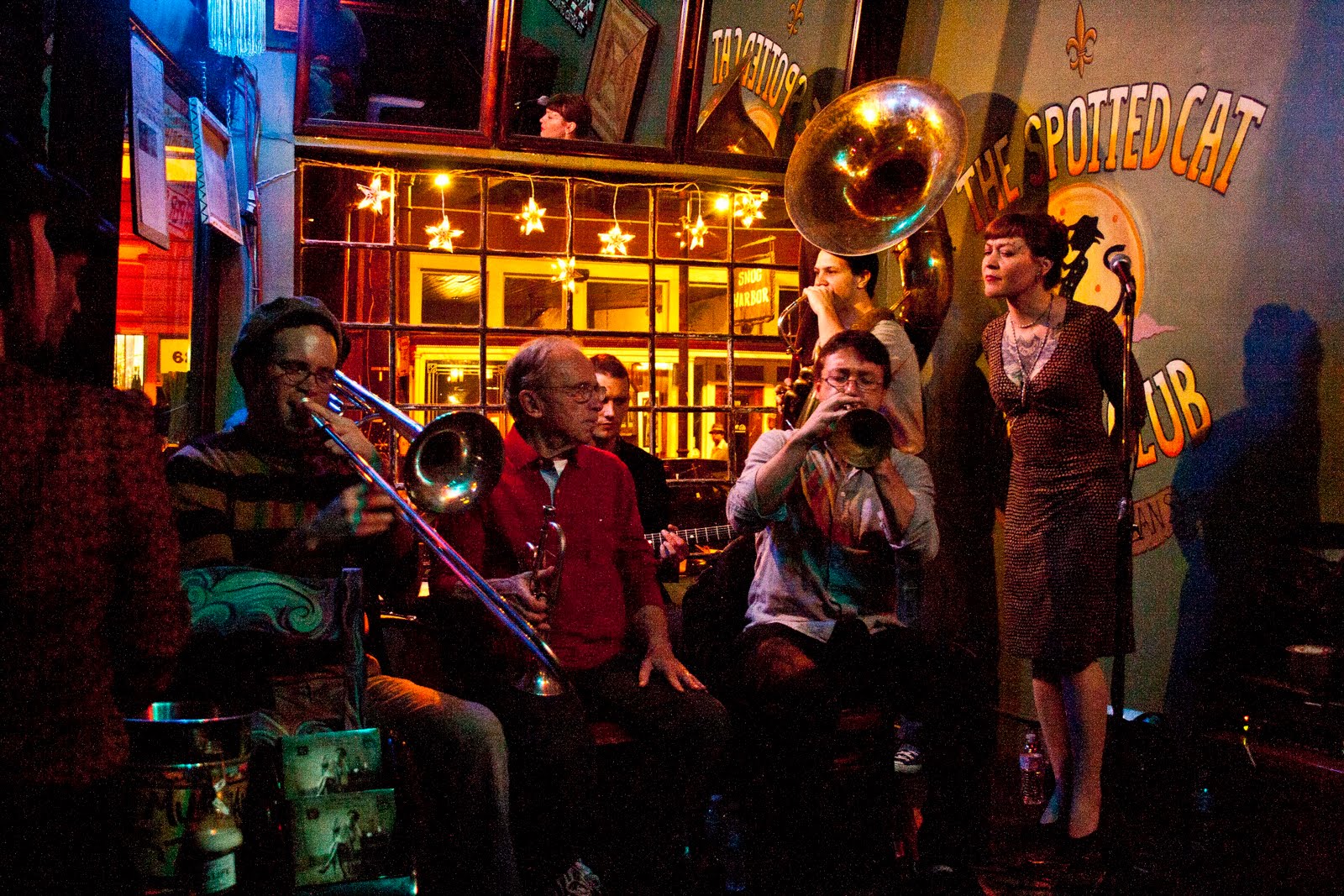 I made my first (and probably last) trip to New Orleans last week.
The town never held any appeal for me (despite my admiration for the movie "The Big Easy"), since I don't drink, and I don't eat fried food or fish of any kind. That's like going to Hershey, Pennsylvania, when you don't like chocolate. Or Italy when you don't like pasta. Or Los Angeles when you don't like traffic.
I was in New Orleans on business (which I'll reveal soon on this blog), but needed some exercise, so I walked over to the French Quarter, starting on Bourbon Street, which is exactly as tacky and touristy as I thought it would be. Every other building is a bar, most with swirling daiquiri machines and other slushy frozen alcoholic beverages. Since you can take your drink as you walk down the sidewalk, everyone on the street was carrying either a to-go cup or a yard-long glass filled with a green melon-flavored booze concoction called a Hand Grenade. In the first hour, I saw three sets of parents pushing strollers while holding Hand Grenades, a perfect metaphor for New Orleans and the people it attracts.
The rest of the businesses include shops full of schlocky crap to take home (beads are big, even when it's not Mardi Gras), restaurants of varying quality that all seem to sell oysters, and about a dozen strip clubs (they and many of the bars have employees in the doorways encouraging passers-by to come inside for the live show). In other words, a classy place to be.
After stopping for a couple of beignets (delicious), I got away from Bourbon Street and walked down some other streets with impressive architecture. None of the buildings are over three stories except for one senior citizen assisted living facility. Many have those wrought-iron balconies you've seen in footage of Mardi Gras, though the single family homes are very close together (they like their houses to have a big footprint on their property, so there's no such thing as a side yard).
I found my way to Frenchman's Street, which is pretty much the opposite of Bourbon Street, in that the restaurants and clubs are more authentically local. In one bar, The Spotted Cat, I enjoyed a terrific singer named Meschiya Lake, who was backed up by The Little Big Horns, comprised of men playing guitar, drums, sax, clarinet, trombone, trumpet and tuba (that's them in the photo above). I always wondered what those tuba players in marching bands did after high school and college if they didn't get into a symphony, and here was the answer.
Twenty ago, my wife and I saw the Preservation Hall Jazz Band at Wolftrap but were disappointed when every song sounded like "Won't You Come Home, Bill Bailey." That wasn't the case with this band. Meschiya Lake has a helluva voice (see her in action here), and the musicians were terrific, too. It was the kind of real New Orleans jazz I'd hope to hear, unlike the cover bands that fill the places on Bourbon Street, where you can't go a block without hearing "Sweet Home Alabama."
The Spotted Cat was packed with an after-work crowd that kept the bartenders busy as the band started playing the first of three sets at 6pm. I stayed for the first, then went somewhere else to eat, then came back to discover that a female trombonist had joined The Little Big Horns for a few songs. One of the locals told me it's not unusual for musicians to wander in with their instruments and play along with their friends at various venues.
I saw another example of that spirit later when I left to walk back to my hotel and came upon a bunch of brass players standing in front of what looked like an abandoned business on a corner. A crowd of several dozen onlookers had gathered, and the musicians suddenly launched into a song. I asked around and discovered that this wasn't an official band, but was more like a pick-up basketball game, where whoever wanted to could show up and play, and it happened nearly every night. There were more than a dozen of them — trumpets, trombones, saxes, tubas, and three guys with big bass drums. They all knew all the songs and would point at each other to decide who was going to solo next. People from the crowd dropped money into a box on the sidewalk, and some of them danced around, even as a light drizzle started to come down.
Some other observations from my stroll around the French Quarter:
There are a lot of homeless people, many of them with dogs. The reason? The cops will pick you up for loitering if you're just hanging around on the sidewalk, but there's no law against walking your dog, and no time limit either.
I saw several realtor signs for houses for sale that said the property was "Not Haunted." I guess that matters in a town that believes in voodoo and similar nonsense.
There's a lot more smoking in New Orleans, even in restaurants, than I've seen in other US cities.
There are laundromats in bars. Apparently, many of the apartment buildings in the Quarter don't have laundry facilities, so since you have to spend a couple of hours somewhere while your clothes go round and round in a machine, you might as well toss back a few. You'd think that this odd combination would lead to a lot of drunks in very clean clothing, but you'd be wrong.
New Orleans is gearing up for big crowds for the NBA All-Star Game and then, of course, Mardi Gras. One of the locals told me that the big parades take place on Canal Street, with the floats and a family-friendly atmosphere. But when evening rolls around, the adults move over to Bourbon Street, which is where the breast-baring, bead-tossing drunken debauchery is almost redundant
I'm glad I'll miss it.