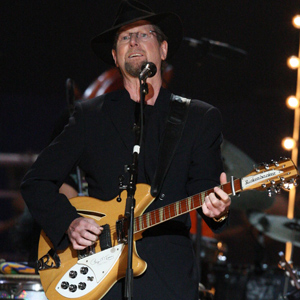 Rock and Roll Hall Of Famer Roger McGuinn returned to my America Weekend show to talk about his recent appearance on Capitol Hill, where he testified on behalf of all the musicians who recorded music before 1972, but aren't paid performance royalties on those songs by SiriusXM, Pandora, and similar digital audio services.
As Roger explained, that means that other artists get paid for covering songs he wrote for The Byrds, but he doesn't get a penny for airplay of his original versions. The list of musicians excluded includes The Beatles, The Rolling Stones, Elvis Presley, and others who created the classic rock that is still popular today, as well as Motown artists and early jazz and blues performers, who collectively lose about $60 million in royalties each year.
Project 72 is an effort to get Congress to change copyright law and close the loophole that allows those audio providers to make money from the work of others without paying them their share. Its list of supporters reads like a who's who of music greats.
Listen, then click here to subscribe to these podcasts via iTunes!
Previously on Harris Online…