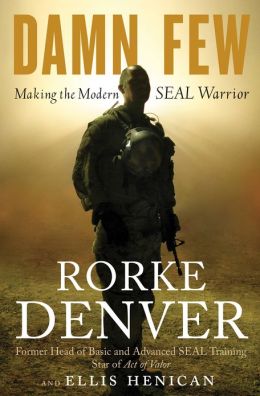 Rorke Denver spent 14 years as a Navy Seal in Iraq, Afghanistan, Liberia, and Latin America, leading some 200 commando missions. For the last four years, he's been the Navy's head of basic and advanced Seal training. He writes about all these experiences in "Damn Few: Making The Modern Seal Warrior," and joined me today on KTRS to talk about them. I asked Rorke:

how Seal recruits are chosen and what percentage complete the training;
how he feels about the publicity for Seals since the successful Osama Bin Laden mission;
why we only have 2,500 Seals at a time when we rely more on special forces than ever before;
how Seals are trained to develop mission plans independently;
how he and other Seals have handled the transition home after years at war.
Listen, then click here to subscribe to these podcasts via iTunes!

You can also listen to my conversation with Rorke's co-author, Ellis Henican, from last month.