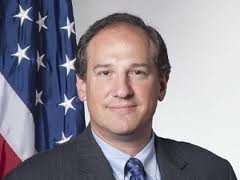 My brother Seth returned to my show today to explain the Supreme Court's recent decision on presidential recess appointments, its effect on the National Labor Relations Board, and by extension its impact on unions and working Americans. He talked about how the entire matter is yet another example of how Washington is broken and how Congress and the White House can't get anything done. That led to a discussion of Speaker John Boehner's announcement that he's going to sue President Obama, a ridiculous charge that didn't include any specifics, but rather sounded like the cheap political stunt it is.
Seth is the former Acting Secretary of Labor, now both a distinguished scholar at Cornell University and Of Counsel to the law firm Dentons.
Listen, then click here to subscribe to these podcasts via iTunes!
Previously on Harris Online…