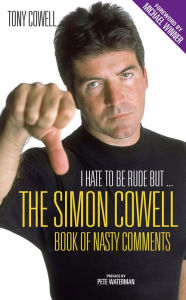 This afternoon on my show, I talked to Tony Cowell — yes, he's Simon's brother — about his new book, "I Hate to Be Rude, But…the Simon Cowell Book of Nasty Comments." Tony is 9 years older, but sounds exactly like his brother in both tone and content.
He says that Simon's not putting on an act and doesn't have anyone writing his material, it's all off the top of his head. We also discussed Simon's relationship with Paula Abdul, whether he's a bigger star here or in England, and what it was like growing up with a younger brother who has no filter between brain and mouth.
Listen, then click here to subscribe to these podcasts via iTunes!