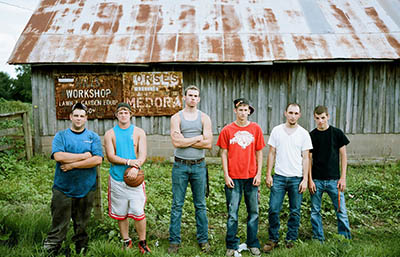 In 1986, Gene Hackman starred in a movie called "Hoosiers" about the coach of a high school basketball team in a small Indiana town. That film was feel-good fiction, but now there's a documentary about what high school basketball is really like in a small Indiana town. It's called "Medora," and it's been getting raves at film festivals all over the country. The director is Andrew Cohn, who joined me today on America Weekend to discuss it.
Since he spent 9 months there with his crew, I asked Andrew what Medora is like, why people stay in such a depressed town, and how important basketball is to the locals. I also asked how Steve Buscemi and Stanley Tucci got involved as producers, and how he convinced the people of Medora to cooperate with him.
Listen, then click here to subscribe to these podcasts via iTunes!
"Medora" will air on the PBS "Independent Lens" series in March. For other viewing options, click here.