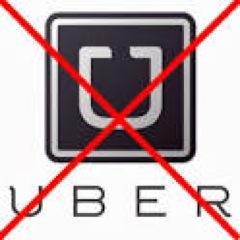 Last fall, I wrote about my pleasant experience using Uber in New York and Las Vegas. I wondered how the cab companies were going to fight back, other than their doomed efforts to keep Uber (and Lyft) out of more cities across the country.
In New York last week, I got my answer. The yellow cab companies have joined forces to work with two taxi-hailing apps, Way2Ride and Arro. They use the same concepts as the ride-sharing companies. After downloading, you create an account and enter your credit card info. Then, you simply hail a cab the same way you would Uber — via the app, which then shows you the number of the taxi that's coming to pick you up, and a map indicating where it is in relation to you. When the ride is over, it's charged automatically to your card (with the option of adding a tip). You can also use the apps to pay for a ride when you hail a cab from the sidewalk the old-fashioned way.
The best thing about those taxi apps is that they don't do what Uber gets the most complaints about — surge pricing, in which the cost of your ride goes up when demand is highest. So, during a rainy rush hour in Manhattan, when you don't want to get wet waiting for an available taxi and don't want to pay the increased cost of the surge price, you simply order a yellow cab to come pick you up at no extra charge. There's likely to be one a few minutes away.
Of course, using those apps means you're still getting into the back seat of a generic New York City taxi, complete with no leg room and the imposing bulletproof shield between you and the driver, as opposed to an Uber or Lyft driver's private car, which has undoubtedly seen a lot less wear and tear (and fewer stains).
New York is not the only place where cab companies are using tech to try to keep customers from using Uber/Lyft. In St. Louis, Laclede Cab has its own STL Taxi app with many of the same features. Other cities have their equivalents. It'll be interesting to see if they can fight off the disruption over the next year or two.
Hopefully, in the end, the competition will be good for customers, especially if you're still getting where you need to go while saving a few bucks.