I published my ten Worst Movies of 2016 on Tuesday and my ten Best Movies Of 2016 on Monday. Here are The Next Ten — movies that weren't good enough for the Best Of list, but deserve Honorable Mention. As usual, the links go to my full reviews.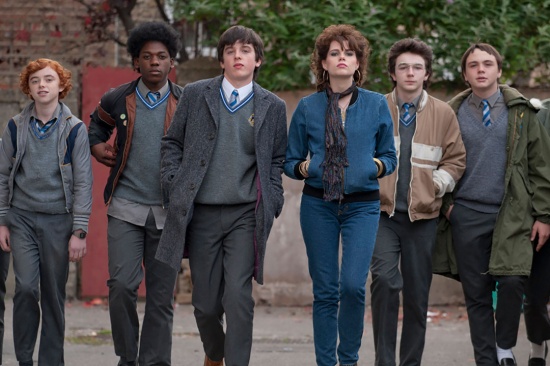 11) "Sing Street." The story of a 15-year-old boy in Dublin in 1985. His parents are always arguing and out of money, so they put him into a new Catholic school where he gets bullied by both another teenager and the priest in charge, but he meets a girl and wants to impress her, so he forms a band with some of the other kids from the school. "Sing Street" has a warm, comfortable feeling and fits right into the lineage of other Irish light comedies like "Waking Ned Devine" and "The Snapper," with a dash of "The Commitments" added.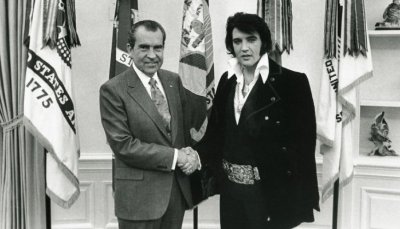 12) "Elvis and Nixon." This wacky movie is based on the most-requested photo in the history of the National Archives. It was taken on December 21, 1970, when Elvis Presley showed up at the White House unannounced and asked to meet with President Richard Nixon. Michael Shannon plays Elvis and Kevin Spacey is Nixon and they both strike just the right absurd tone.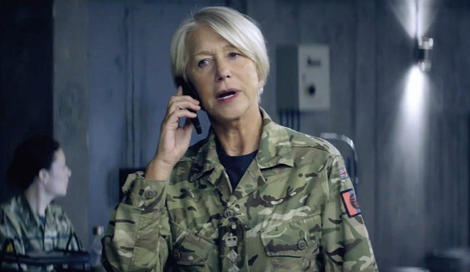 13) "Eye In The Sky." In this thriller about drone warfare, Helen Mirren is a colonel who's been hunting for some terrorists who have been tracked to a safehouse in Nairobi, Kenya. Alan Rickman — in his last role — plays her boss, and Aaron Paul is a US Air Force pilot doing aerial surveillance and pulling the trigger. But there's a problem — civilians are too close to the safehouse, including a little girl. The action on the ground in Kenya and in the war room in Britain are tense and suspenseful, and that's all I'm going to give away.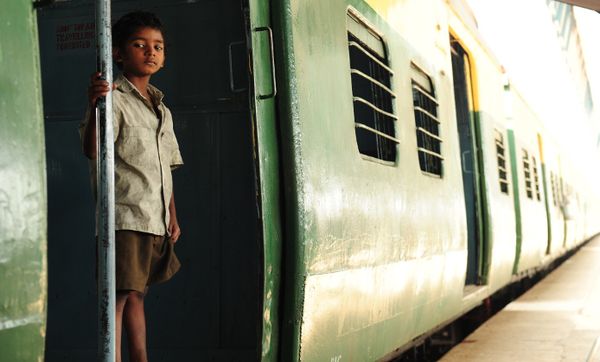 14) "Lion." A wonderful movie about a lost boy who wants to go home, "Lion" starts with five-year-old Saroo (Sunny Pawar), who ends up on a train a thousand miles away from home without his older brother, in a city where no one speaks his language, and with no place to sleep and no food to eat. That's just the setup to the story, but I'm not going to tell you any more because, if you're going to see "Lion," you're better off not knowing where the plot goes from there. With Dev Patel and Nicole Kidman.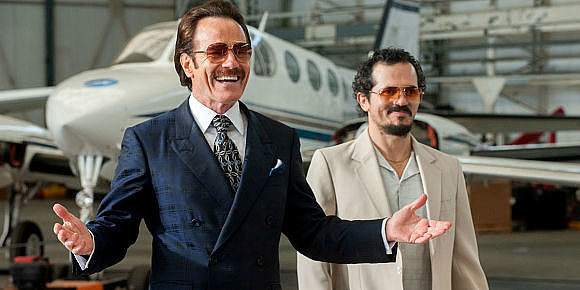 15) "The Infiltrator." It's the story of Robert Mazur, an undercover federal officer who exposed money laundering by Pablo Escobar's Colombian cocaine operation in the mid-1980s, sent dozens of men to prison, and caused the world's 7th-largest bank to collapse. Bryan Cranston inhabits the multiple layers of the role in the same way he did Walter White, and he gets good support from a cast that includes John Leguizamo, Amy Ryan, Olympia Dukakis, Benjamin Bratt, and the stunning Diane Kruger. Like "Donnie Brasco," "The Infiltrator" shows what it's like to be undercover, how you can never drop the act, the life-and-death situations Mazur found himself in, and the toll it takes on his wife and family.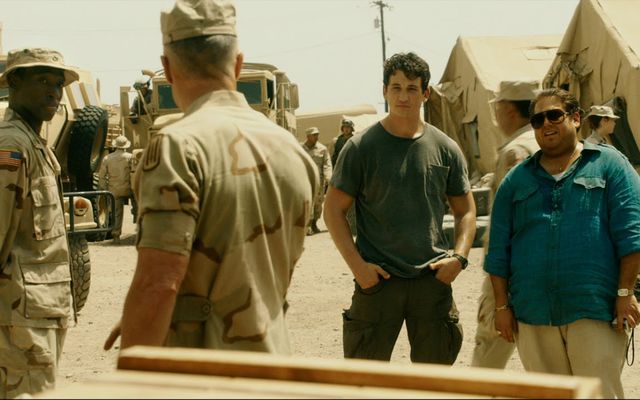 16) "War Dogs." Jonah Hill and Miles Teller play Efraim Diveroli and David Packouz, who in 2005, while in their twenties, discovered a law allowing small businesses to bid on US military contracts online — after the exploitation of no-bid contracts by war profiteers like Lockheed Martin and Raytheon and Dick Cheney's Halliburton subsidiaries — and wound up selling guns and grenades and missiles and mortars to the Pentagon for the wars in Iraq and Afghanistan. They thought they could do it all from behind a computer screen in their office in Miami, but on at least a couple of occasions had to go to the Middle East to clean up some messes in person. Funny, suspenseful, and a good story well told.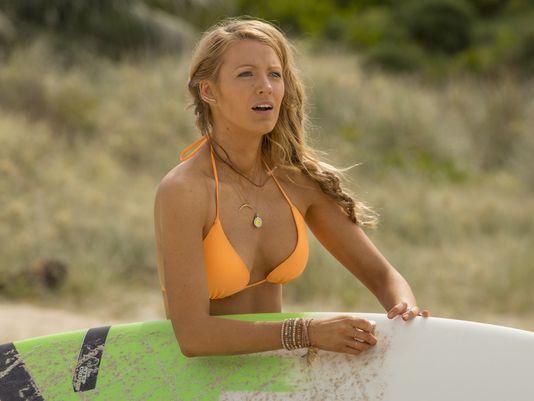 17) "The Shallows." Blake Lively is Nancy, a woman who goes to a very secluded beach in Mexico to surf. The only other humans she meets in the water are two young guys who explain the geography of the surroundings. The three of them ride some big waves for awhile before the men head in and call it a day, but Nancy wants to get one more good wave. Once they're gone, she's completely alone, or so she thinks, until a great white shark makes it presence known by knocking her off her board and sinking its teeth into her leg. She gets away, but the battle is on, and Nancy has to figure out a way to get out of there without being eaten by the giant killing machine.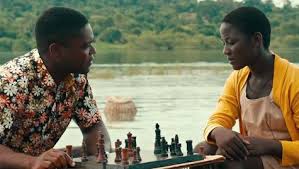 18) "Queen of Katwe." The real-life story of Phiona Mutesi (Madina Nalwanga), a girl from the very poor Ugandan village of Katwe who develops an extraordinary talent for chess. She's coached by Robert Katende (David Oyelowo), who introduces the game to several of the boys and girls in the village. When her abilities become more apparent, he wants to take her to regional, national, and then international competitions, but money is a severe problem. With Katende's urging and his clever politicking with the chess authorities, Phiona grows from a child of the slums to a teen with a talent that can help her rise above her surroundings.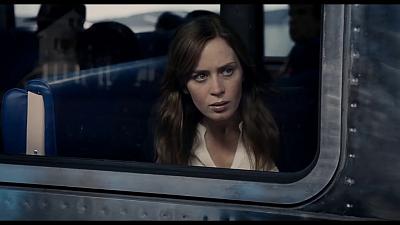 19) "The Girl On The Train." On the train, Rachel (Emily Blunt) stares out the window at the houses passing by, particularly those in a neighborhood she used to live in. Rachel is still psychologically devastated by the dissolution of her marriage to Tom (Justin Theroux) who still lives in her old house with his new wife Anna (Rebecca Ferguson) and their baby. She can't help but look to see what's going on for a few seconds in each direction each day. Rachel is also taken with the couple that lives two doors down — Scott and Megan (Haley Bennett). We see all of this through Rachel's booze-riddled disorientation, and the setup takes a little bit too long before we get to the actual mystery. That starts rolling when, shortly after Rachel sees Megan kissing a man who is definitely not her husband, she goes missing. That sets off a mystery that Rachel investigates — or is she involved?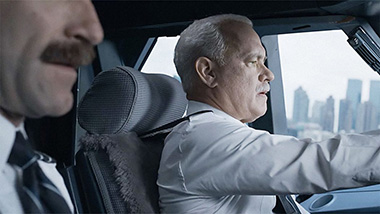 20) "Sully." In January, 2009, Chesley Sullenberger became the most famous pilot in the world when he landed US Airways flight 1549 on the Hudson River after its engines were knocked out by a flock of birds, saving the lives of all 155 people on board. The story was destined to become a movie, and now it has, with Tom Hanks as "Sully." After "Apollo 13" and "Captain Phillips," Hanks is our go-to real-life disaster bio-movie guy, and he's as good as ever in this one.
Tomorrow: the three Best Documentaries Of 2016.