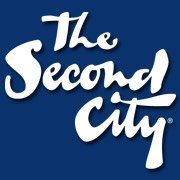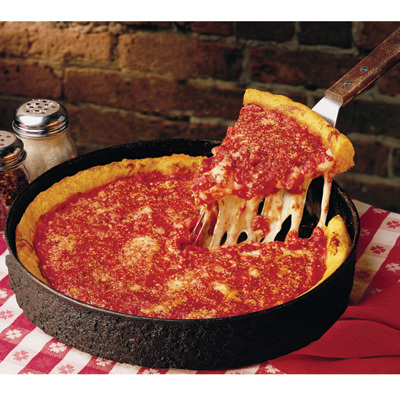 While in Chicago this weekend, my wife and I went to Second City to take in its latest show, "Depraved New World." I've been there several times and am always entertained by the fast-paced blackout sketches that make up the 90-minute performance. They don't all hit the bulls-eye, but the percentages are pretty high.
Many people may go to Second City expecting to see a completely improvised show a la "Whose Line Is It Anyway?" That's not what they do on their main stage. The show is more than 95% scripted and it's not until the second act that they ask for audience suggestions and then wing it within a structured setup. Those tend to be the weakest sketches of the evening because, while instant comedy can be quite good, comedy that has been written, honed, and rehearsed is almost always better.
A decade ago, we were there on a night when some scouts from "Saturday Night Live" were in the audience. I don't know if anyone in that cast eventually made it to the show, but I'm sure all of them had stars in their eyes, since Second City has been a launching pad for so many "SNL" stars. The only performer whose name I can remember from a Second City show is Ryan Stiles, who was part of the troupe we saw at the World's Fair in Vancouver in the spring of 1986. He was clearly the standout and we noted his name as someone destined for stardom.
Perhaps one of the performers we saw on Saturday will follow in his footsteps (and those of dozens of other Second City alumni). They were Chelsea Devantez, John Hartman, Emily Walker, John Sabine, Niccole Thurman, and Daniel Strauss. The former three had a role in writing as well as performing the show, while the latter three were understudies (brought up from one of the Second City touring companies to fill in this weekend), but you couldn't tell, as they were all funny and talented.
Our Chicago weekend also included live music at a couple of blues clubs and a performance on Navy Pier by the acrobats of Cirque Shanghai Warriors who, unlike Cirque du Soleil, don't bog things down with storylines — they just do remarkable things with their bodies — and they don't charge inflated prices. We got a pair of tickets for a total price of $43. For that money, you can't even stand in line for a Cirque du Soleil show in Vegas.
We also took an architecture tour of downtown on a boat cruising the Chicago River. Our tour guide was an enthusiastic young guy named Victor who studied architecture and seems obsessed by it. He talked virtually non-stop for the 75-minute ride but was never boring as he described the buildings, the history, and the open lots that will soon have new skyscrapers on them. He also won our approval by openly showing contempt for the building with the name "Trump" garishly staring down at us.
No visit to Chicago would be complete without some great deep-dish pizza at Gino's East, an institution that always has a line out the door. This being Labor Day weekend, with lots of tourists in town plus locals enjoying a last shot at summer before schools open in Chicago, the place was packed. In fact, at lunchtime, we had tried to get into another famous deep-dish place, Giordano's, but the crowd was too big to even consider waiting around. So we made up for it with dinner at Gino's East, where the wait was only about 20 minutes.
Having been there before, we knew that once we sat down and ordered, we'd have to wait another 45 minutes for our pizza because they bake them from scratch. Meanwhile, we had one of their house salads with a house dressing, and had to remind each other not to fill up on salad (!) because we knew what was coming.
When the pizza arrived, that first bite reminded us why we'd been patient. Like the comedy at Second City, this deep-dish came from a recipe well-rehearsed and honed over a long time.