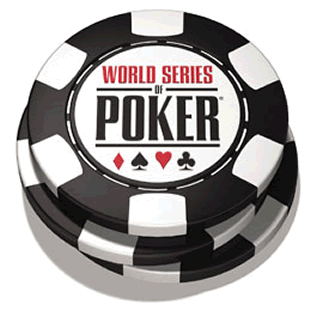 As we announced tonight on the new poker radio show The Lumiere Place Final Table on KFNS, the World Series Of Poker 2009 schedule has been announced, and there are some major changes.
There will be no re-buy events this year, but there will be seven $10,000 championship events (for different games, like Hold'Em, Omaha, Razz, Stud, etc.) — and for the 40th anniversary of the WSOP, they have added a new $40,000 buy-in No-Limit Hold'em event, which will come with a special one-of-a-kind bracelet.One thing that won't change is the 4-month delay before the Final Table of the Main Event. Here's what my friend Dennis Phillips, who was part of the first-ever November Nine, says about keeping the hiatus intact: "I can tell you that four months is a really long time, and I was hoping they'd cut it down this year. I was ready to play about two months into the break, but I can't complain, since I was able to use that time to my benefit in so many ways."In all, the WSOP 2009 will have 57 events, including 39 with buy-ins under $2,500 and seven no-limit hold'em events with a $1,500 buy-in. And on opening weekend, there will be a new $1,000 buy-in NLH tournament that they think might draw five or six thousand players, breaking the previous record for an opening event (3,929 in 2008).
Get more details here.