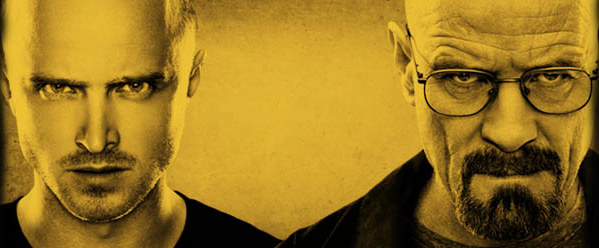 I didn't watch "Breaking Bad" when it first came out, but decided about a month ago to check it out since it was streaming on Netflix. I'd done this once before, when "The Sopranos" was about to enter its final season. My wife had watched that show from the beginning, but I always had something else to do. Then, before its swansong season, I caught up on every previous episode in one month. I was determined to do the same thing with "Breaking Bad."
From the start, I was hooked. The saga of high-school-chemistry-teacher-turned-methamphetamine-cook Walter White and his former-student-turned-drug-dealing partner Jesse Pinkman is told brilliantly — with enough antagonists along the way to complicate things (Walter's DEA agent brother-in-law, Gus the drug lord/chicken restaurant owner, the Mexican cartel), a strained relationship between Walter and his wife, and a scene-stealing sleazeball attorney.
Binge-watching TV is an odd experience, particularly a show like "Breaking Bad," which usually airs with ads on AMC. Most of the TV we watch at home isn't live, and we skip through the commercials with our DVR, but seeing episode after episode without so much as a pause adds a linear texture to a series that isn't there when you have to wait another week to see where the story goes. Even a season-ending cliffhanger doesn't hang that long when you can roll right into the next year.
The bad news is that I've just finished season four, and they haven't released season five (the one that aired this summer) yet. So I'm in "Breaking Bad" limbo, purposely avoiding any articles about whatever happened in the shows I haven't seen, while trying to wait patiently to see how the story proceeds.
How ironic that a show about a drug dealer has me completely addicted.