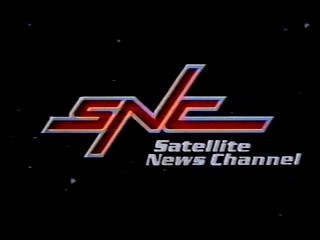 Why hasn't ABC gotten into the 24-hour news business vs. NBC, Fox, and CNN?
Corporate parent Disney does have a channel called ABC News Now which offers programming around the clock, but it's never gotten the effort from the company, which doesn't use its big-sister network's stars (Diane Sawyer, George Stephanapolous, Robin Roberts, the "Nightline" team), nor has it established an identity strong enough to distinguish itself. You can't even find a link to the network on the ABC News website!
With ABCNN's lifestyle and features programming, its viewership makes Oprah Winfrey's failed network look like a juggernaut. The vast majority of cable and satellite subscribers don't even know it exists, nor does anyone consider it the channel to turn to for breaking news.
Ironically, next month will mark the 30th anniversary of ABC's first venture into this territory with a network called Satellite News Channel. When it debuted in June, 1982, it was the only competition for CNN, with a news-wheel format based on the Westinghouse all-news-radio model ("Give us 18 minutes, we'll give you the world" — Group W was a co-owner of SNC). CNN was so worried about SNC that it rushed its own second channel (CNN2) onto the air, and when that had little impact, Turner bought SNC and shut it down a mere 16 months after its debut. CNN2 eventually morphed into Headline News, which now goes by HLN, home of the alluring Robin Meade and her well-produced, fast-paced "Morning Express," as well as the always-creepy Nancy Grace and her tabloid colleagues in primetime.
Is there a hole in the 24-hour news spectrum for ABC to exploit, considering the ideological agendas at FNC and MSNBC, the multiple CNBC channels, Fox's business network, the various sports networks, The Weather Channel, and the historically low ratings of CNN? If there is, their current ABC News Now product is the kind of half-assed effort that's doomed to mediocrity, a waste of channel space that's about as compelling as the NFL Network in March.