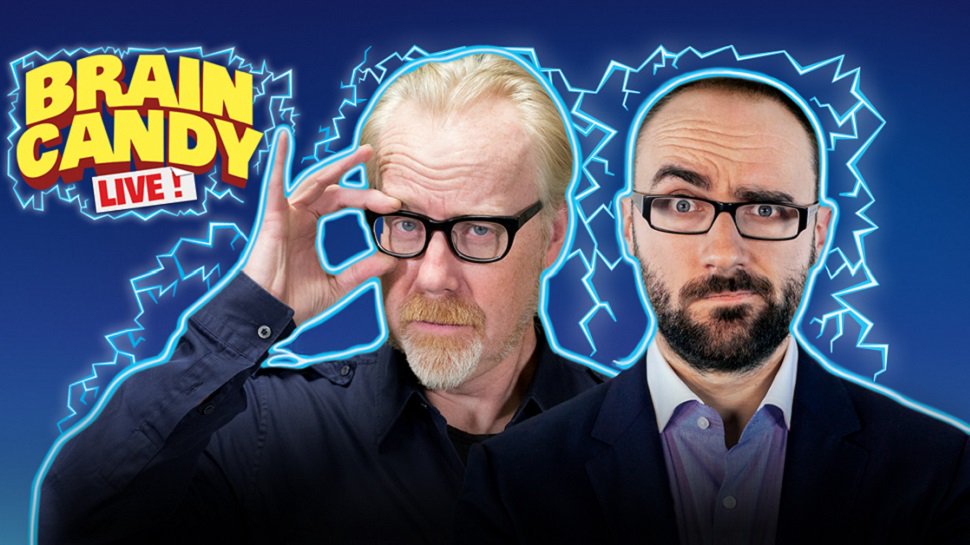 For 10 years and 282 episodes, Adam Savage co-hosted "Mythbusters" on the Discovery Channel. He left that show in 2016, but you can still find him at Tested.com and on his new tour with Michael Stevens, doing a stage show called Brain Candy Live, which comes to the Peabody in St. Louis December 6th.
When Adam returned to my radio show, he explained the Brain Candy Live concept and what he's been up to in his maker studio lately. We also discussed the new MythBusters (Bryan Louden and Jon Lung, who debuted last week on the Science Channel) and Adam's memories (in his final season on "Mythbusters") of seeing the Earth from a unique vantage point, some 70,000 feet up in a U-2 plane.
I also told Adam about my idea for a new series, which I proposed on this site two years ago:

I'm a little surprised they haven't produced a "Mythbusters" spinoff yet. I envision something that's a cross between the 1973 NBC series "The Magician" (in which Bill Bixby played an illusionist who uses his talents to help people in trouble) and the 1986 movie "F/X" (with Bryan Brown as a special effects/makeup artist who helps fake a mob hit). In my suggested show, you'd have a couple of guys like Adam and Jamie, who are experts in building devices and effects, solve a client's problem each week, in a procedural format like "CSI" or "The Blacklist." There would be plenty of room for stunts and science to co-exist — with the occasional explosion, of course.
Listen, then click here to subscribe to these podcasts via iTunes!
Previously on Harris Online…