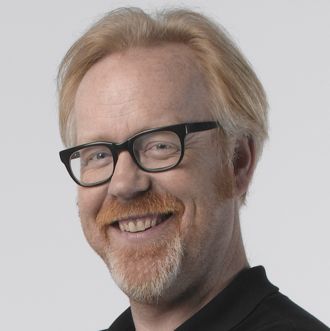 Adam Savage returned to my show to talk about the "Mythbusters" marathon (every episode from all ten seasons) that's airing through January 2nd on The Science Channel. We also discussed the upcoming 11th season, which debuts January 10th on The Discovery Channel, but will not include cast members Kari Byron, Tory Bellaci, and Grant Imahara.
I asked Adam why they're no longer on the show, whether that means more work for him and Jamie Hyneman, and if their extra airtime will allow us to see more of the process behind their myth-busting. We also talked about Adam's connection to "Sesame Street," taking the "Beyond The Myths Tour" to Australia, and how his whipping skills will be showcased in an upcoming episode.
Listen, then click here to subscribe to these podcasts via iTunes!