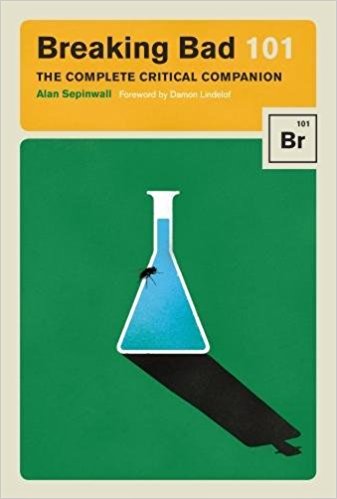 Last year, I talked with critics Alan Sepinwall and Matt Zoller Seitz about "TV: The Book," in which they ranked the greatest TV shows of all time. Deservedly, "Breaking Bad" was near the top, and now Alan has published "Breaking Bad 101: The Complete Critical Companion."
It's full of the episode recaps he wrote during the five years the show aired on AMC, plus some insight from showrunner Vince Gilligan, stars Bryan Cranston, Aaron Paul, and Anna Gunn, and many others. If you've never seen "Breaking Bad," you can read each chapter after watching the corresponding episode (or after binge-watching a bunch of them). If you've already watched the whole series, Alan's recaps will not only remind you of what you watched, but also fill in some holes of things you missed.
In our conversation we touched on:

What Vince Gilligan told him about the pace of the show and its attention to detail;
How the look of the show influenced those that followed;
The backlash against Skyler White and the actress who played her, Anna Gunn;
How Aaron Paul's Jesse Pinkman was going to be killed off in the first season;
How the show's writers had to improvise new plot lines and characters as they went;
Whether Walter White was a hero or a villain;
The brilliance of Giancarlo Esposito's Gus Fring.
Listen, then click here to subscribe to these podcasts via iTunes!
Previously on Harris Online…