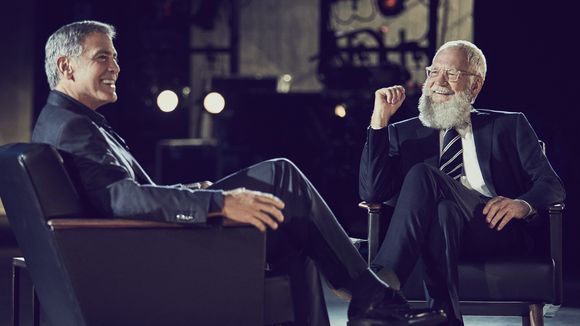 I listen to a lot of podcasts, and especially like hosts who do long form interviews. Mark Maron, Kevin Pollak, and Scott Feinberg are some of my favorites. Maron wants to delve into the guest's psyche, Pollak mines for comedy gold, and Feinberg steers through careers, often eliciting stories about long-forgotten projects. When they ask the right questions and have guests who can share good anecdotes from a life in show business, the results are a pleasure to consume.
My problem is that too many of them go through a guest's career and life from the very beginning, following the format that James Lipton has used for over two decades on "Inside The Actor's Studio." They start with where the guest was born, what their parents did, what their childhood was like, etc. and proceed in a linear fashion from there. Unfortunately, that almost always means that the guests' most recent years and projects are ignored, with the exception of a plug for their latest production (which is usually the reason they agreed to sit for a conversation that lasts over an hour).
In Lipton's case, what we see on TV represents only a quarter of what he discusses with his guests (his "Actor's Studio" evenings typically last three hours or more), but even then, the edit is always biased too much towards the beginning instead of the end. I asked him once why he doesn't release the full conversation online, but he didn't offer a very good reason.
The latest example of this is David Letterman's Netflix series, "My Next Guest Needs No Introduction." The first episode had Dave talking with Barack Obama, and that went fine, although there wasn't much deep policy talk, and I have a feeling Obama's people told Letterman not to ask the ex-president to comment on Trump.
In episode two, Dave sat down with George Clooney and spent far too long on Clooney's family history — including a visit to the Ohio town where his parents, Nina and Nick Clooney, still live. We had to see pictures in their house of George as a youth, hear about Nick's career as a TV newsman, and get the same old tales about George's aunt Rosemary, who had a long and successful career as a female crooner.
There's nothing wrong with those stories, except that they reveal no new information. You could have learned the same details by looking up George Clooney on Wikipedia. And when you have a guest as fascinating as he is for a limited time (even an hour), treading over well-worn ground is a waste of time.
Here are ten questions I would ask George Clooney (not that I ever had the chance, of course). It took me approximately 15 minutes to come up with these:

How difficult was it as a rookie director on the set of "Confessions Of A Dangerous Mind" in 2002, and why did you decide to start working both behind and in front of the camera?
What did you see in Sam Rockwell that led you to cast him in his first lead role in that movie?
Did you have to fight with the studio over making "Good Night, And Good Luck" in black and white?
In addition to your own movies, you and business partner Grant Heslov have produced movies for others, including Ben Affleck's "Argo," Steven Soderbergh's "The Informant," and Rob Reiner's "Rumor Has It." What draws you to those scripts and directors?
In 2000, you did a live TV version of the 1964 cold war thriller, "Fail Safe." What made you want to do that?
Before you landed your breakout TV role of Dr. Doug Ross on "ER," you did a one-season sitcom called "E/R," with Elliott Gould, Mary McDonnell, and Conchata Ferrell. What did you learn from acting with them?
You've joked in hindsight about starring in "Batman and Robin" in 1997, but why did you take the role in the first place — other than the nipples on the Batsuit, of course?
As an actor, what do you want from a director, and as director, what do you want from an actor?
What kind of advice and direction can actors who appear in your movies expect, both in pre-production and on the set?
How does it affect you when a movie you've worked on for weeks, months, or more than a year fails at the box office? Does it make you re-think other projects you have in the pipeline?
That's the conversation I'd like to have with someone like Clooney, who is always a money-in-the-bank guest. I guarantee you he'd have good responses to every one of those questions, and from listening to those answers, I might take him down other paths as well.
But not the ones that are already well-trodden.