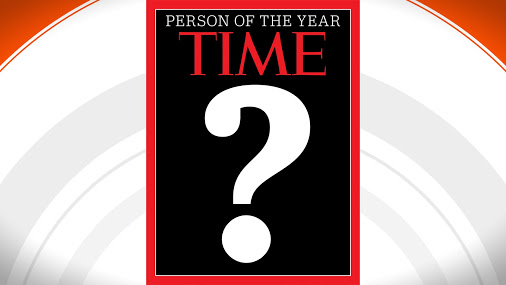 Time magazine has announced its finalists for 2017 Person Of The Year: Jeff Bezos, Patty Jenkins, Kim Jong Un, Donald Trump, Xi Jinping, Colin Kaepernick, Robert Mueller, Mohammed bin Salman, and The Dreamers.
None of those nine will win. That accolade will go to The #MeToo Movement, which the magazine describes thusly:

The movement — which aims to shed light on the prevalence of sexual harassment and assault — took off after bombshell allegations against producer Harvey Weinstein and dozens of other male leaders in Hollywood, media, business and politics, fueling a moment of reckoning about the treatment of women in the workplace.
It's not even close. No other story has caused as many ripples in television, movies, politics, comedy, and lots of other industries over the last twelve months. Jobs have been lost, elected (and unelected) officials have been forced to face tough questions about their past, business people have been tossed out of their C-suites, and — most importantly — women have finally become empowered by their strength in numbers to reveal stories of sexual harassment (and worse) they suffered at the hands (and other body parts) of power-abusing men.
The winner will be announced Wednesday morning on NBC's "Today" show, which is perfect considering the number of women on its staff who used the #MeToo hashtag about former host Matt Lauer.