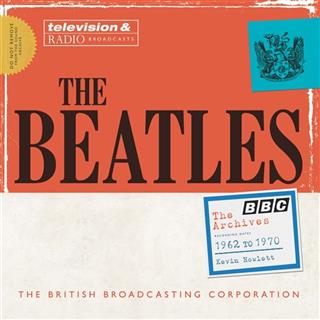 You'd think that 50 years after their debut album, "Please Please Me," we have heard everything The Beatles ever recorded. And you'd be wrong.
From 1962 to 1970, The Beatles appeared dozens of times on the BBC, and historian Kevin Howlett has gone back to find many of those recordings for a new CD, "On Air: Live At The BBC, Volume 2." He has also compiled a huge companion book, "The BBC Archives," which contains information about every one of those appearances, transcripts of interviews they did at The Beeb, memos in the files about the the band, and much more.
Kevin joined me on America Weekend to talk about the project, some of the treasures he unearthed, and the history of The Beatles as on-air performers and broadcasters (they had their own show on the BBC for a time). He also shared the internal memo in which an executive explained why the BBC must ban the song "A Day In The Life."
Listen, then click here to subscribe to these podcasts via iTunes!