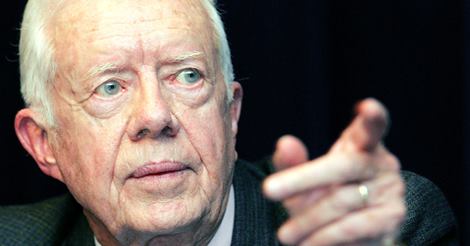 With 98-year-old former president Jimmy Carter likely to die this week — he's refusing any more medical intervention, opting instead to stay home with hospice care — here's something I wrote eight years ago about just one of his accomplishments…
No matter what you thought of Jimmy Carter as president, you have to admit that the man has had the most impressive post-White-House career ever, and an announcement this week has further sealed that legacy. He and his non-profit Carter Center have virtually eradicated Guinea worm disease, which in 1986 affected 3.5 million people in 20 countries but, through their efforts, the number of infected people is down to 126 in four countries.
From the Carter Center's press release:
Considered a neglected tropical disease, Guinea worm disease (dracunculiasis) is contracted when people consume water contaminated with Guinea worm larvae. After a year, a meter-long worm slowly emerges from the body through a painful blister in the skin. In the absence of a vaccine or medical treatment, the ancient disease is being wiped out mainly through community-based interventions to educate and change behavior, such as teaching people to filter all drinking water and preventing contamination by keeping anyone with an emerging worm from entering water sources.

The Carter Center, together with ministries of health, local communities, and other partners, has reduced cases by more than 99.99 percent since 1986. The Center estimates that the eradication campaign has averted more than 80 million cases among the world's poorest and most neglected people. Guinea worm disease is positioned to be the second human disease, after smallpox, to be eradicated. It will be the first parasitic disease to be eradicated and the first disease to be eradicated without the use of a vaccine or medicine.
Ok, maybe that's not as impressive as Dubya sitting around the house painting pictures of his feet, but it's something.