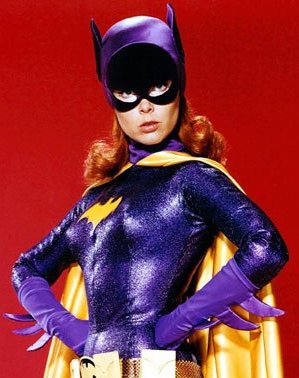 Sorry to hear of the death of Yvonne Craig, who was the first actress on television to make my young male body tingle.
I was ten, and she was playing Batgirl on the original "Batman" ABC-TV series. I told her about my youthful affection when she guested on my radio show about 25 years ago, and she replied that I wasn't the first guy to say that. I looked through my archives and couldn't find the audio, but I remember her being cheerful and funny in talking about that role, as well as the time she played a green-skinned alien on "Star Trek," how often Elvis Presley hit on her when she appeared in two movies with him, and her role as a Russian ballet dancer opposite James Coburn in "In Like Flint."
My friend Mark Evanier also had a boyhood crush on Yvonne, which he also got to express to her in person, which led to a great anecdote he just recalled on his site.