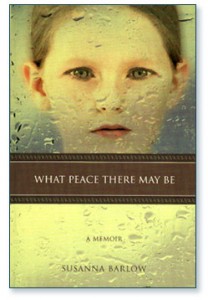 Susanna Barlow has one father, six mothers, and forty-five brothers and sisters. She grew up in a polygamist family in Utah, part of a Mormon fundamentalist religious sect.
When I talked to her on KTRS/St. Louis, she detailed what life was like growing up with so many people around, the abuse she suffered at the hands of one of the mothers, how they were kept sheltered from the outside world, and how she left that life behind.
Barlow's memoir is called "What Peace There May Be."
Listen, then click here to subscribe to these podcasts via iTunes!