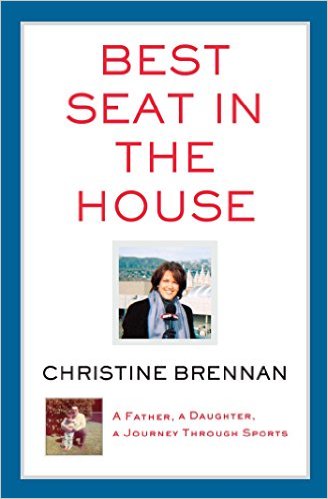 Here's my conversation with Christine Brennan, one of America's best sportswriters, about her book, "Best Seat In The House: A Father, A Daughter, a Journey Through Sports."
We talked about how hard it was for a girl to dream of being a sportswriter in an era when there were no women doing the job. No role models meant she had to blaze her own trail. Fortunately, her father supported her efforts, as he had done with her love of sports from a very early age. Christine explained some of the triumphs and obstacles she has faced in her remarkable career — from owning the Tonya Harding/Nancy Kerrigan story to being one of the first women in a locker room full of naked NFL players. She also shared her unique perspective on the Olympics, Barry Bonds, and much more.
Listen, then click here to subscribe to these podcasts via iTunes!