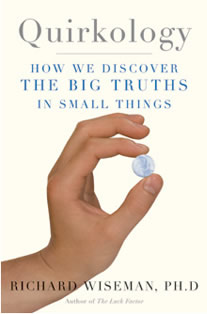 A few days ago, I posted the Color-Changing Card Trick as the Picture Of The Day and got a ton of hits for it. In fact, it's become one of YouTube's most-viewed videos.
Today on my show, I talked to Dr. Richard Wiseman, the creator of that trick and many other cool psychological experiments, including how to write the best personal ad, the funniest joke in the world, why you can't remember where you left your keys, and what subjects to avoid when speed-dating.
Listen, then click here to subscribe to these podcasts via iTunes!