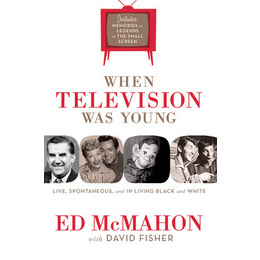 TV legend Ed McMahon was back on my show today to talk about his book, "When Television Was Young: Live, Spontaneous, and in Living Black and White."
Ed says he was there the day FDR did one of the first TV broadcasts in 1939, and talked about being part of one of the first telecasts via coaxial cable. He also told early-TV stories about his friends Dick Clark, Merv Griffin, and Jerry Lewis (including a secret broadcast Lewis did with Bill "Bojangles" Robinson for an audience of one — Albert Einstein!).
Listen, then click here to subscribe to these podcasts via iTunes!