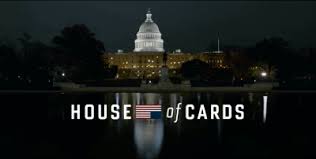 I'm already binge-watching the second season of "House Of Cards" on Netflix, so I was a little ambivalent about interviewing Gerald McRaney, who plays billionaire presidential adviser Raymond Tusk on the show. It wasn't a matter of ruining something for my listeners — I didn't want anything spoiled for me.
So we didn't talk about the plot, but about whether he sees the series as a paradigm-shifter for the TV industry, and whether doing a series without act breaks changes how he acts. Since McRaney has directed episodes of other series he's done (including "Major Dad"), I asked how Robin Wright did when she stepped behind the camera for the first time to direct a couple of "HOC" episodes.
We also discussed why McRaney told Variety he doesn't want to star in another series, the possibility of "Simon and Simon" being rebooted, and the parody that Jon Hamm and Adam Scott did of that show's opening sequence for Adult Swim.
Listen, then click here to subscribe to these podcasts via iTunes!