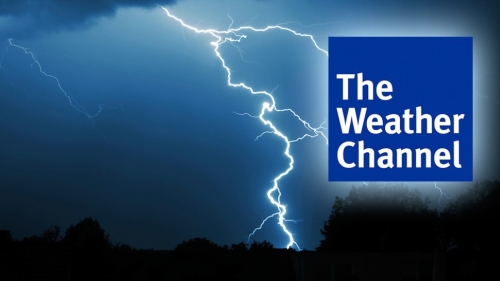 It's bad enough when you turn on The History Channel and find a reality show instead of something related to history. The Learning Channel gave up on teaching us anything a long time ago. HLN stopped being Headline News outside of morning drive in favor of hour after hour of "Forensic Files" reruns. The Independent Film Channel shows non-indie oldies like "Fast Times at Ridgemont High" and "National Lampoon's Vacation." The Sundance Channel shows such off-the-beaten-path movies as "Apollo 13" and "Saturday Night Fever."
In other words, these networks have gotten away from their original concepts to chase the almighty dollars that come with reality shows and cheap movie reruns. It must be working for some of them, but abandoning the core concept has backfired for one of them: The Weather Channel.
As the name implies, that's where you're supposed to turn for weather information, 24 hours/day. The problem is that we now have anytime-access to that data in our pockets — including from the very popular Weather Channel app — without the need to turn on our televisions. Sure, you might still tune in when there's extreme weather in your region (or elsewhere, for the rubbernecking fun of seeing Buffalo hit by its annual week-long city-closing blizzard), but it stopped being a part of most viewers' information-input habit.
So, a few years ago, The Weather Channel tried to entice viewers with a new plan — lifestyle and entertainment shows, like the morning block hosted by former "Good Morning America" meteorologist Sam Champion, or the show that precedes it with "Today" weatherman Al Roker. Big mistake. Ratings tanked. Now comes word that The Weather Channel is dropping both Roker's and Champion's programs, in addition to some of its own reality shows, in favor of focusing on straight-forward weather forecasting and storytelling.
Imagine that. Giving the public what it expects based on your brand name. Next thing you know, MTV will do a show about music.