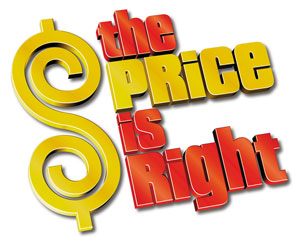 Ben Robinson is such a fan of "The Price Is Right" that decided to study the show and use science and logic to figure out the best way to be chosen by the producers to "Come On Down!" to contestants row and onto the stage with Drew Carey.
Today on KTRS, I asked Ben to explain what his system was, what he learned about the quirks of the system, what tips he got from former contestants, and what happened when he and his girlfriend finally got inside the "Price Is Right" studio in Los Angeles.
Listen, then click here to subscribe to these podcasts via iTunes!
Read more of Ben's "Price Is Right" adventure here.