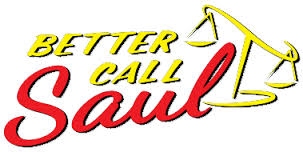 I enjoyed the ten episodes of "Better Call Saul," the "Breaking Bad" prequel that wrapped up its first season last week. The writing and direction are just as solid as the parent show, and Bob Odenkirk has shown he can handle a lead role very well — particularly with those fast-talking verbal riffs that role off the tongue of his character, Jimmy McGill. I also liked seeing Jonathan Banks return as menacing ex-cop-turned-fixer Mike Ermentraut, who had some impressive monologues of his own.
One thing I'm curious about, though.
When you're making a prequel with characters whose fate isn't revealed until the end of the show they're spun-off from, what happens if one of the main actors dies? What do the showrunners do if something happens to Banks before then? It's not like on other shows, where the actor's death becomes the character's death (e.g. Howard's mother on "Big Bang Theory"). Vince Gilligan and Peter Gould can't kill off Mike on "Better Call Saul" because we know he'll be around several years later on "Breaking Bad," until he's ultimately killed by Walter White.
I'm not wishing ill upon Banks. He's great as Mike (who was originally envisioned as a small role but expanded by the writers once they saw how good Banks is) and I'm looking forward to seeing how his relationship with Jimmy/Saul grows next season.
By the way, if you didn't watch "Saul" when it aired on AMC, download that network's app for your iPad or other tablet and binge-watch it that way — much better than using AMC's website.