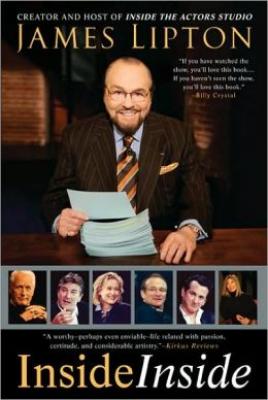 I was sad to hear of the death today of James Lipton, longtime host of "Inside The Actor's Studio," at age 93.
As an interviewer myself, I respected Lipton because of the work he did before he sat down with his guests — studying their histories, re-watching their movies or television shows, and preparing more questions than he could ever need. He knew enough about his interviewees to lead them into anecdotes about parts of their lives they'd rarely discussed before, as well as the obvious territories that come with any celebrity conversation.
Last year, after Lipton stepped down, Bravo tried to resurrect "Inside The Actor's Studio" with famous people interviewing other famous people (Alec Baldwin and Henry Winkler, Jane Lynch and David Oyelowo, Greta Gerwig and Laura Dern), but the shows weren't nearly as good because they didn't have Lipton's groundwork nor gravitas.
On November 21, 2007, I had the opportunity to turn the tables on Lipton when he guested on my radio show to promote "Inside Inside," a book about his series and his life. We talked about the actors who impressed him most, the actresses who don't believe they're beautiful, the episode in which Elton John wrote a song on the spot, what brought on some emotional moments with his guests, and other highlights from his show.
I didn't ask Lipton about Will Ferrell's impression of him, but we got to a couple of stories from his life that you probably don't know — Lipton's days as a pimp in Paris, and how his wife ended up as Miss Scarlet in the board game Clue.