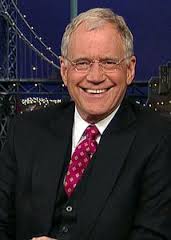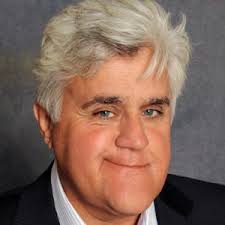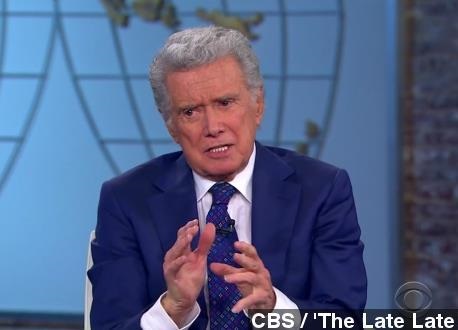 There was a report a few days ago that David Letterman has invited Jay Leno to guest on "The Late Show" before Dave ends his run in May. Leno hasn't accepted yet, but I bet he will, partially to promote his new "Jay's Garage" show on CNBC, and partially to settle any differences the two former friends still have more than two decades after Jay got the nod to replace Johnny Carson on "The Tonight Show."
When it does happen, I hope Dave won't limit Jay to a segment or two. They certainly have enough ground to cover to fill most of an hour, so all we need to see is Dave's monologue followed by a commercial break, and then Jay coming out to try to rekindle the kind of magic the two used to have when Dave was on NBC.
Speaking of late-night hosts, I just watched the two episodes of "The Late Late Show" that Regis Philbin hosted last week — part of the interim programming CBS is airing until James Corden takes over the slot in March. I'm a longtime fan of Reege, but I was very disappointed in those two hours. Perhaps it was because the shows were shot on the "CBS This Morning" set, without a studio audience for Regis to play to and draw energy from. But the bigger problem was that it was obvious he had not prepared for the interviews at all. It shouldn't be hard to come up with a half-dozen questions for such guaranteed money-in-the-bank guests as David Letterman and Paul Shaffer, Susan Sarandon, Alan Alda, Charlie Rose, and Martin Short — but Regis didn't give them much to respond to, so all the segments were very flat.
There's still a place on television for compelling one-on-one, no-studio-audience interviews of the type Tom Snyder pioneered on "Tomorrow," Bob Costas mastered on "Later," and Rose and Tavis Smiley continue on their PBS shows. Regis isn't the right host, but there are certainly others who would do the homework to get the most out of each guest in a long-form conversation (note to networks: I'm available!).
Back to Corden for a moment. His version of "The Late Late Show" will debut next month, giving him 10-11 weeks on the air with Letterman as his lead-in before Dave retires from his show. But Stephen Colbert won't debut in Letterman's slot until September, so CBS has announced that, in the interim, it will fill that 10:35pm CT hour with reruns of primetime shows. That means that Corden's lead-in could be something completely incompatible with late night comedy (e.g. "NCIS"). If I were he, I'd hate that.
I don't understand why the network is allowing so much time to pass between the end of one host's reign and the beginning of another. Since Craig Ferguson signed off "The Late Late Show" in December, why couldn't Corden take a month to move in, set up his offices and staff, re-do the studio, and debut in February? Similarly, why must Colbert wait three months after Letterman's departure — particularly since he hasn't been doing much of anything since his Comedy Central show ended in December (and, by the way, was replaced less than a month later by Larry Wilmore's "Nightly Show")?