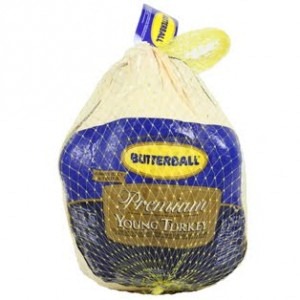 The first radio station I was paid to work for (after several years of volunteering at non-commercial college and high school stations) was WRCN/Riverhead. It was a classic small-town station on the east end of Long Island that played "album-oriented rock" to an audience that tripled in size as soon as Memorial Day rolled around and The Hamptons filled with an extra million beach-goers.
I started as a part-timer in April, 1978, doing the Saturday 7pm-midnight shift. Soon I was given the Sunday afternoon slot, too. A couple of months later, they started bringing me in during the week to help produce commercials. There was very little ad agency business, so we had to write, voice, and record almost every spot for local advertisers, and I provided an extra voice to supplement the other jocks, who all had production duties in addition to their six days a week on the air.
In a market that small, WRCN wasn't charging all that much for commercials. I think they may have gotten $20/spot during morning drive, the highest rated daypart, with some nighttime commercials going for "a buck a throw," or added on to a time buy as a bonus. There were also a very large number of spots that aired as a trade with the advertiser. If the radio station's owner needed new tires for his car, we ran free spots for the tire store. We did spots for the local gas station that filled up the tanks of our sales people. We ran freebies for John Duck Junior, a famous east-end restaurant where many of our clients were schmoozed over drinks and dinner (I begged the sales manager to let me take my parents there for their anniversary and finally tasted the duck, which was even better than I'd made it sound in their commercials).
So it shouldn't have come as a surprise when the station owner added a special something to our pay envelopes in the week before Christmas that year — a gift certificate for a free 15-pound turkey from a local supermarket that had just started advertising with us (retail value: about ten bucks). This wasn't exactly the kind of gift a 20-year-old guy could get excited about. I was making about $3/hour, so some extra cash would have helped. Plus, I had never cooked a turkey at that point in my life, and since I lived by myself, it was unlikely I was going to start with that frozen bird. Besides, I was the low man on the staff totem pole and in addition to my weekend shows, since Christmas fell on a Monday that year, I was going to spend the holiday filling in on the air for a six-hour shift that took up the whole afternoon.
I went to the supermarket and explained my situation to the manager, asking if I could use the coupon for regular groceries instead of the bird, but after casting a wary eye on me — what kind of crazy person doesn't want a complimentary Butterball? — he denied my request, explaining that the coupon had no cash value. I tried to trade the coupon for something else from a couple of my fellow staff members, but none of them needed another free turkey, so I ended up giving it to Ernie, the incredibly patient mechanic who ran the auto repair place down the block from the radio station and was always working on my car (a 10-year-old Ford Galaxie 500 with over 125,000 miles on it and a penchant for spewing blue smoke).
In the end, it all worked out. Ernie and his family had a nice, free turkey dinner with all the trimmings, and I got a complimentary oil change — which was something of a Hanukkah miracle, because those five quarts of 10W40 lasted for about eight nights in my car.