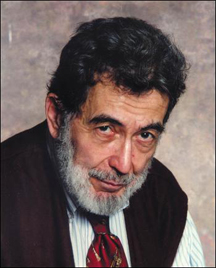 Long acknowledged to be one of the country's best writers about jazz music, Nat Hentoff also wrote a long-running and highly-respected column on civil liberties. In fact, he wrote about pretty much everything, particularly in his 50 years at The Village Voice. He was often among the most vocal and staunch defenders of our constitutional rights, never more so than in recent years, as he continued to tap out columns into his 80s.
I had a lengthy discussion with Hentoff about the Patriot Act and other post-9/11 abuses in March, 2004, when he published, "The War On The Bill of Rights and the Gathering Resistance." With his death this weekend at 91, I have dug that interview out of my archives for you.
Listen, then click here to subscribe to these podcasts via iTunes!