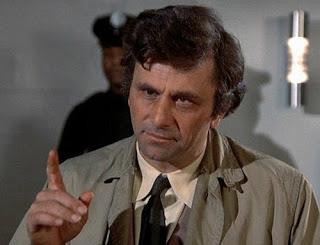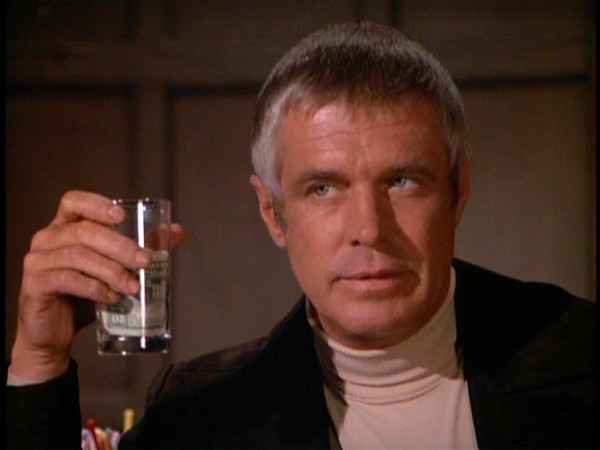 My wife and I came upon a "Columbo" episode on ME-TV recently. We hadn't seen a "Columbo" in about 40 years, but remembered it as always being highly entertaining, with a complex murder plot that unravels as the rumpled detective pokes and prods the guest star until the truth is revealed. As a teenager, I was a fan of Peter Falk as "Columbo," as well as the other NBC Mystery series that shared its time slot — Dennis Weaver as "McCloud," Rock Hudson and Susan Saint James as "Macmillan and Wife." I even put up with the off weeks when Richard Boone starred as "Hec Ramsey."
But watching this 1972 "Columbo" episode, "The Greenhouse Jungle," we were shocked at how dumb it was. Sure, Peter Falk was spot-on as Columbo, but the script was vapid, the production quality wasn't very high, and Ray Milland was too bland as the villain.
We also happened to catch another show that was part of the original NBC rotation, George Peppard as insurance investigator "Banacek," which looked even worse in retrospect. What seemed appealing long ago as the character's suave arrogance now seems incredibly off-putting, and the women on the show were afforded no respect at all– the sexism was glaring.
This is the kind of programming that composes much of the ME-TV lineup, interrupted regularly by commercials mostly of the "per inquiry" variety, in which you're told to mention a promo code when you order whatever piece of trash they're selling. Those codes allow the advertiser to know whether the commercial is bringing in business, and the network is only paid when viewers buy something. It's a commerce model that's moved in recent years to podcasts, where you're told to mention the host's name as the promo code when you buy from Stamps.com or whoever the advertiser is.
Many of the ME-TV ads include the famous phrase, "don't answer yet, because if you order now, we'll give you another" of whatever-they're-selling. But those two-for-one offers include some odd math. We saw one for a digital antenna that sold for $10 each, but they'd send you two and claimed, "That's a $40 value!" Huh?
After those episodes of "Columbo" and "Banacek" (and a similar experience with an original episode of "Dark Shadows" and a "Man From UNCLE" that I wrote about here), my wife and I have sworn off watching vintage shows that we remembered fondly from our childhoods. They just don't hold up, and I wonder whether the real reason we watched them originally wasn't because we had longer attention spans or lower standards of excellence, but rather because we didn't have many other options, and — in those pre-remote-control days — changing the channel involved getting up out of our chairs and going across the room.