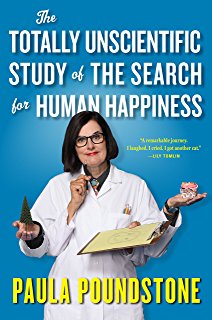 When I heard that Paula Poundstone, one of my favorite comedians, will be at the Sheldon in St. Louis on March 25th, I bought a pair of tickets and then invited her back onto my radio show.
We talked about social media and her addiction to technology, her children, and the experiments she conducted in writing her book, "The Totally Unscientific Study Of The Search For Human Happiness" (which will be published in May). I also asked Paula about her performance at the 1992 White House Correspondents Association dinner — the first female comedian to headline that gig — and whether she'd do it again.
Listen, then click here to subscribe to these podcasts via iTunes!