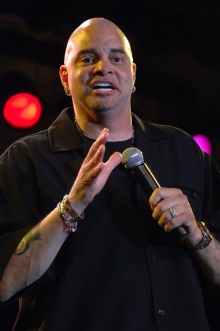 You may know the comedian Sinbad from his years on the sitcom "A Different World" or movies like "Necessary Roughness" and "House Guest." He had some tax problems in the last few years that cost him a lot of money — and his house — but he's working again. He's one of the voices in Disney's animated movie, "Planes," which opened last weekend, and he's also back to his original job, as a touring comedian. In fact, he has a concert movie called "Sinbad: Make Me Wanna Holla," which will be shown in theaters on Thursday, August 22nd.
On my America Weekend show, he talked about working on "Planes" with a bunch of other comedians, how his years with Bill Cosby helped shape his career, and why he'll never be known as a surfer.
Listen, then click here to subscribe to these podcasts via iTunes!