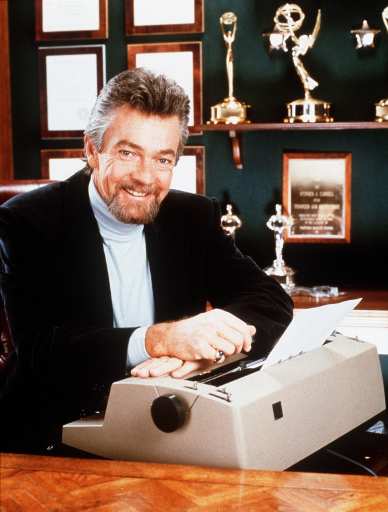 When I heard that Stephen J. Cannell died over the weekend, my mind immediately went to some interviews I did with him several years ago.
If you watched TV in the 1970s and 1980s, you couldn't miss the shows Cannell produced, including "Baretta," "The Rockford Files," "The Greatest American Hero," "Hardcastle & McCormick," "The A-Team," "Stingray," "Wiseguy," and "21 Jump Street."
In the last decade, Cannell turned to writing novels, publishing 14 of them. When "The Viking Funeral
" came out in January, 2002, he returned to my radio show to talk about it. He also revealed that he was working on a big-screen version of "The A-Team," predicting that it would be out within 18 months, but of course it didn't hit the big screen until this year.
All of the writing Cannell did was remarkable considering that he suffered from dyslexia, another topic we touched on in this conversation, including why he wasn't diagnosed with the condition until he was 35 years old.
Listen, then click here to subscribe to these podcasts via iTunes!